4 Tips As You Go Back To School
Alright, gang! After talking about summer last month, it's time you whippersnappers get back to school! To make sure that you get the most out of this next year, I've included 4 tips below to help you get/stay pointed in the right direction.
Note: This is the twenty-first post in a group series called #ArchiTalks in which Bob Borson of Life of an Architect gives a group of us architects a theme or a set of questions and we all have to post our response… this month's theme: "Summer".
I decided to look in the wayback machine and figure out what pieces were most helpful to me as I went back to school. What makes it even better for you, outside of the embarrassing childhood pictures of me, is that these tips help with the start of any new adventure, journey, or task. Any time you start something new, these tips are here to help you….or at least they've helped me so far. So let's get to it!
Keep your childlike sense of wonder

Remember the eagerness to meet your new classmates and teacher? To learn what happened in Egypt all those years back or why a frog makes that strange sound? To come home full of all this new information and pester your parents and/or any adult you could find with questions that always started with "Why…?"
Don't lose that.
There will be times when going back for another year of school, or grad school because your college changed your 5-year program to a 4+2 when you were in the middle of it (me), feels redundant. Realize that this new school year, along with every other opportunity you have in your life, is completely what you make of it. You are being given access to bright minds in your professors and peers, a wealth of information in form of libraries and research, and time to focus on it. If you're in college…you're also PAYING for all of those things. I could turn this into a financial talk, but I won't. Point being, don't squander it. Soak up every piece of information, use every second and chance to learn as if it were the last precious thing you'll do. Because I'm here to tell you that I'm not yet 10 years out from school and I've already wished on more than one occasion that I could have time devoted to just reading, tinkering, or researching an idea without other worldly responsibilities…like making enough money to keep the lights on. And more importantly than that, there are already plenty of mouth-breathers in society sucking on the system, just happy to punch the clock and do nothing meaningful with their lives. Don't be that person. Sorry, I don't think that came across fervently enough…
Don't be that person.
Your time in architecture school is teaching you how to creatively solve problems to the benefit of 1) your client, who (hopefully) pays you – yay! and 2) society as a whole. You'll have a hard time explaining to friends or family what it is you've learned or what you do every day without it sounding like sorcery, but the thing is – we need that magic in the world. We need you to stay bright-eyed and inquisitive because that's how the world moves forward. I'm eager for you to keep learning and come into this profession and do great things. I want you to show me everything you've learned (with a healthy dose of humility) because I want us to work together to do good. I want your community to think you're a magician because the simply act of asking "Why…?" caused you to bring them a solution to a problem that had been plaguing them but they didn't know how to solve.
Back to school should not equal back to prison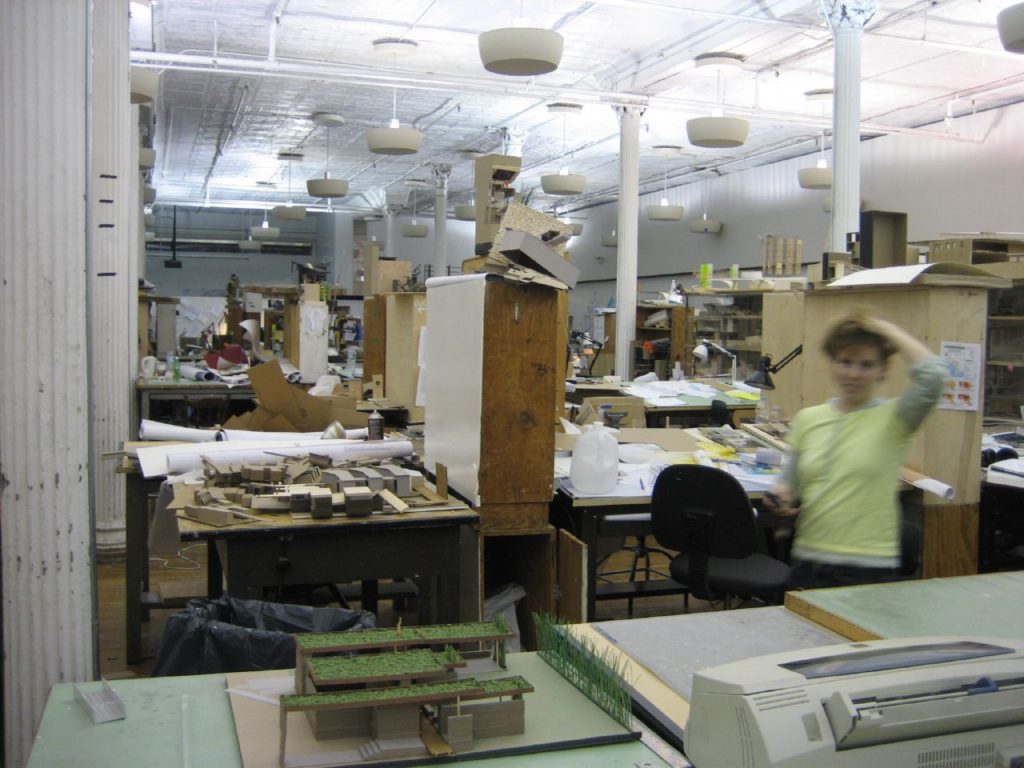 Along that vein of thought, understand that there's a difference between the mouth-breather who trudges along and someone who feels chained to what they do. Please do NOT think you HAVE to do this. I know I'll probably get some flack for this tip, but I have the vision of your best future in my heart when I tell you that if you hate it now…it's not going to get better. Studio culture is hard and architecture school will try to wean you like the OCS of your worst nightmares. In the first two weeks of my sophomore year at Ball State, which is the first year you specify what specifically (between architecture, landscape, and urban planning) you want to do, we dropped 25 people in the architecture program. Yes, you heard me right. That was a 24% attrition rate for our class.
It is hard. And the pace and effort will take some getting used to. But there's a difference between getting your brain muscles ready for your future like the burning legs of sports two-a-days that you come to get used to and grow stronger from over time….and the visceral dislike of a subject. If you fall in the latter half of that statement, take a moment to refer to tip 1 and ask yourself "why". If you dread going back to school because you just had a bad internship, I'm here to tell you that the entire world of architecture is NOT like that. And I speak from experience on that one. If it's because you don't currently see a fit for yourself in the life after school, keep with it. I know architects who are doing fantastic things in subjects adjacent to architecture, but architecture took them there. It takes a superhuman with a certain type of resolve to do our profession, even more so to be fantastic at it, so it's understandably scary. But it shouldn't make you wake up unhappy each morning. If for some reason you're reading this and find yourself in this camp, email me. Or…
Reconnect with friends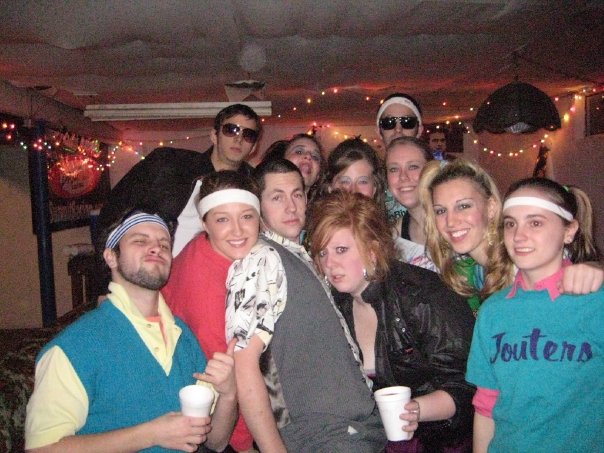 Studio is this otherworldly place where you will spend a vast majority of your school time. You will come to know those people around you as friends, some of them as family. You will share highs of project successes and lows of family or personal loss with them. If you see them as competitors, find a better program because these people are your rock for the next 4-6 years.
I had a group of friends from architecture school that we literally called "the family". When we returned from each summer, we would have a cookout together. We probably had at least two meals a week together, too. And while some have fallen off the map for one reason or another, I still talk to at least half of them to this day. They are people who helped me through break-ups in college…and divorce after college. Who hugged me when family died and I sadly returned the favor for them. Who would jump at the chance to grab a Puerta Vallarta margarita to celebrate an internship, engagement, job, or simply a Friday. When times are rough, and when they're good, you can learn to rely on that family. Don't ever take that for granted.
Plan and prepare for success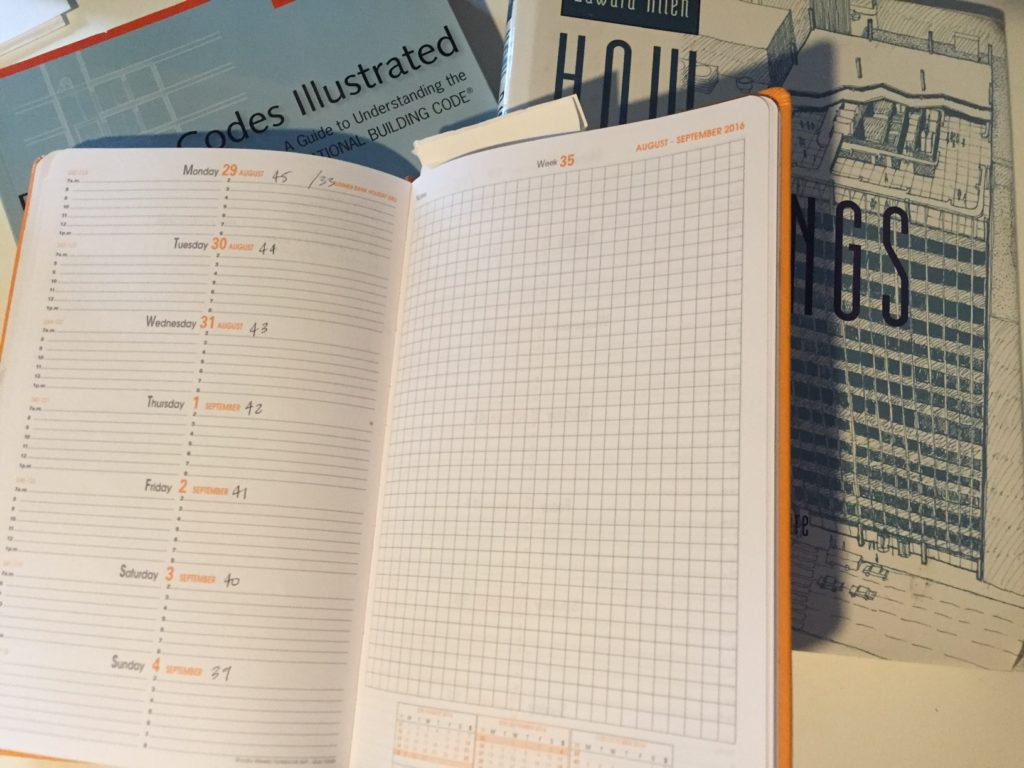 Time to turn on the brain. As much as this world is your oyster if you keep asking "why", you need to swallow the fact that planning and preparation will get you far on the road to success. Is there something specific you want to study or and idea you want to test this year? Start thinking about how to make sure that happens. Do you know when field trip week is? Start planning (and budgeting) for it. Remember? Travel is invaluable. If you want to get extra nerd points, cross-reference your syllabi for big projects and make sure that (outside of finals) things don't overlap. If they do…figure out how you start preparing for them. The best business people in the world succeed by this one simple flip of a switch: They ACT towards the future they want, they don't REACT to the world. Plan and prepare, you nerdy magician. You can do this.
Now get to it!

To see the take on "Back to School" from other Architects, follow the links to the others in the #ArchiTalks group who are posting today on the theme:
Bob Borson – Life of an Architect
 (@bobborson)
"

I Wish I were going Back to School"
Marica McKeel – Studio MM
 (@ArchitectMM)
"

ArchiTalks: "Back To School"
Mark LePage – EntreArchitect
 (@EntreArchitect)
"

Back to School: Marketing for Architects"
Lee Calisti – Lee CALISTI architecture+design
(@leecalisti)
"

good to go back to school"
Michele Grace Hottel – Architect
 (@mghottel)
"

#architalks 21 "back to school"
Keith Palma – Architect's Trace 
(@cogitatedesign)
"

bettermenTen"
Michael LaValley – Evolving Architect 
(@archivalley)
"

#ArchiTalks / 15 Ways to Make the Most of Your Architectural Education"
Adam Denais – Defragging Architecture 
(@DefragArch)
"

[ArchiTalks #21] 10 Things Architecture Students Say Going Back to School"
Jim Mehaffey- Yeoman Architect 
(@jamesmehaffey)
"

Back to School? It Doesn't Stop there for Architects."
Enoch Sears – Business of Architecture 
(@businessofarch)
"

Back to school!"
Brian Paletz – The Emerging Architect 
(@bpaletz)
"

Back to School"
Kyu Young Kim – Paolo Alto Design Studio 
(@sokokyu)
"

Back to School: Seoul Studio"
Sharon George – Architecture by George 
(@sharonraigeorge)
"

What's better than architecture after school?"
Jarod Hall – di'velept 
(@divelept)
"

Back to {Architecture} School"
Matthew Stanfield – Field9: architecture 
(@FIELD9arch)
"

Designing Back to School"
Jeff Echols – Architect of the Internet 
(@Jeff_Echols)
"

What Have We Learned? It's Back To School For #ArchiTalks 21″
Cormac Phalen – Cormac Phalen
 (@archy_type) 
"

Back to School Again"
Michael Riscica – Young Architect 
(@YoungArchitxPDX)
"

Let's Get Back To (Architect) School …or Work."
Brady Ernst – Soapbox Architect 
(@bradyernstAIA)
"

Back to the Cartography Board"
Eric Wittman – intern[life] 
(@rico_w)
"

getting [schooled] again"
Jared W. Smith – Architect OWL 
(@ArchitectOWL)
"

Back to School…"
Drew Paul Bell – Drew Paul Bell 
(@DrewPaulBell)
"

Back to School…Suckasssssss"
Tim Ung – Journey of an Architect 
(@timothy_ung)
"

10 Things I wish I knew about Architecture School"