Inspiration #37
I've been working on the plans for the exterior work to be done (hopefully) this summer on #ThisOldHouse and thought I'd change up the inspiration topic to show some of the thought processes, ideas, and how they've grown. Let's start with the backyard layout.
This is the latest in a weekly post of residential architecture inspiration. If you want to see past weeks, you can go here. If you want to see them curated on my pinterest (sometimes before they even hit the blog), go here.
There's some pretty substantial grade change at the back of the L² Design lab, so a backyard layout that incorporates steps is a must. This layout has a good separation of activities, and a fire pit is a plus. Upon closer look, it looks like they mirrored the back wall to make the space look bigger. Which only tells me that in that section of Australia, they must not get a lot of rain because that seems like a maintenance nightmare.
This backyard layout pulls all the stops. If I had an infinite budget…maybe. But I don't, so this is helpful to me more for separation of use and general eye candy.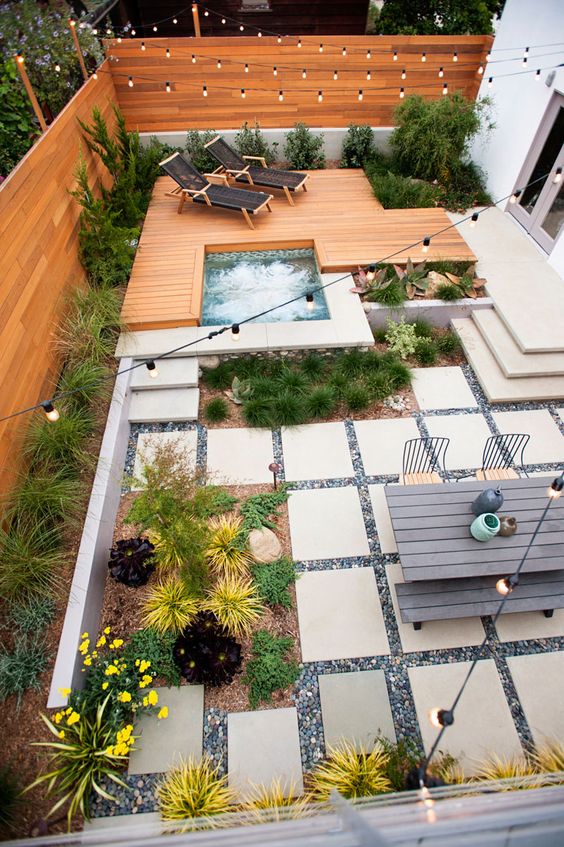 Another eye candy backyard layout, but this one begins to use the stepped yard in interesting seating functions. It's also intriguing how each step down gets more pervious/less hard of a surface.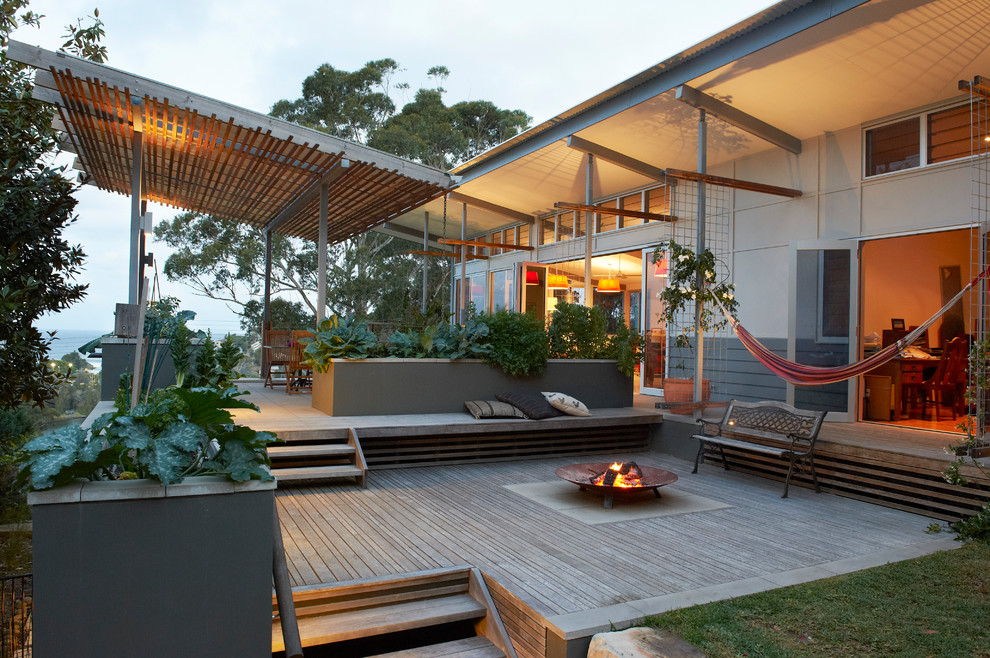 This backyard layout is a bit more doable, but I still don't see #ThisOldHouse having a raised concrete or stone section in the backyard. I also like this image because it starts to think about the privacy fence. Horizontal fencing is in, gang.
A bit more manageable of a backyard layout, but all sections appear relatively on the same horizontal plane. I like the gravel inclusion, but it overall feels too hard to me. With dogs, you have to have grass. And I didn't plant that eco-lawn for nothing.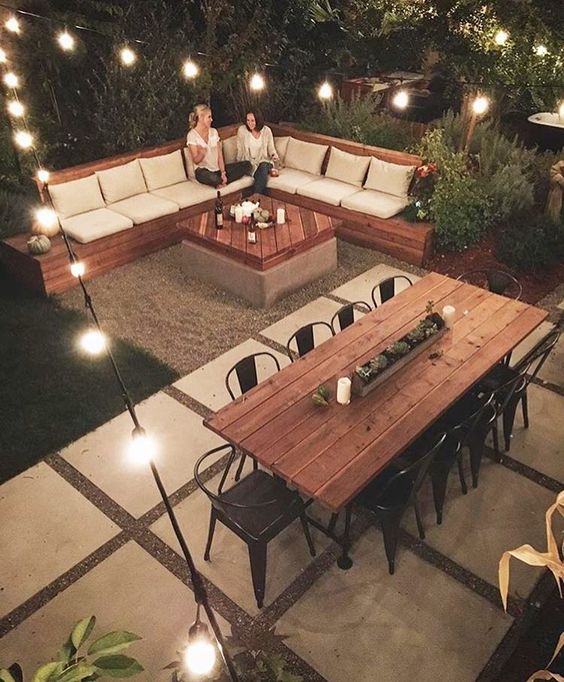 The last backyard layout for this week is the most manageable of the bunch. I like how the step down to the yard begins to incorporate the seating for the next space use, as well as the fact that the spaces don't feel too disjointed. We'll definitely see some of this theme as we continue.