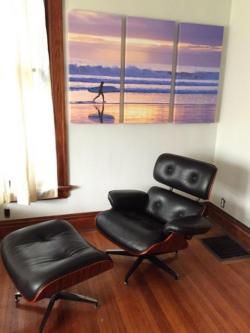 I realized last night that it's been 4.5 months since the last official blog update on the renovation progress of #ThisOldHouse, though if...
No, we're not talking a padded cell, though I'm sure at some point every designer has felt they needed one. Robert Bronwasser of Smool...
That's how many it took to complete the design of this project. Not to mention the screws for the wood connections. And guess what? I loved...
Not too long ago – literally people, it was just last weekend, be proud of the minimal delay! – a good friend of ours had a bridal...
Wow it's been crazy!  I didn't realize how quickly time had flown – the guncase is now finished and we're eagerly awaiting...
As you might know, if you follow L2 on facebook, we've been working on a new project for a client. Our neighbor saw us while working on the...
We wrote a week or so ago about a dresser in dire need of a facelift that we found at a flea market. Well, after much hard work (and having to...
Who knew an about to be abandoned barn could yield such good lumber. More than 60 linear feet of hardwood 1×4's were stacked on top of...
The Butcher Block is finally assembled. It was designed to be a functional kitchen island workspace for a small apartment. Made of walnut framing...
A part of our constant source of design inspiration is fueled by browsing other design blogs and taking note of… noteworthy products. We ran...
You can login using your social profile