#A17con Recap, Day -1: the scent of architecture
It's been a week since I returned from #A17con. I have spent said week catching up on work and diving back into life and meetings. I really wanted an extra week of time to be able to distil everything I learned and make plans/strategies to implement it all, but such is life. So now that I've had a weekend to catch up (and relax…a bit), I thought I'd recap my #A17con experience – it was a busy one! Let's start with the lead-up to day one.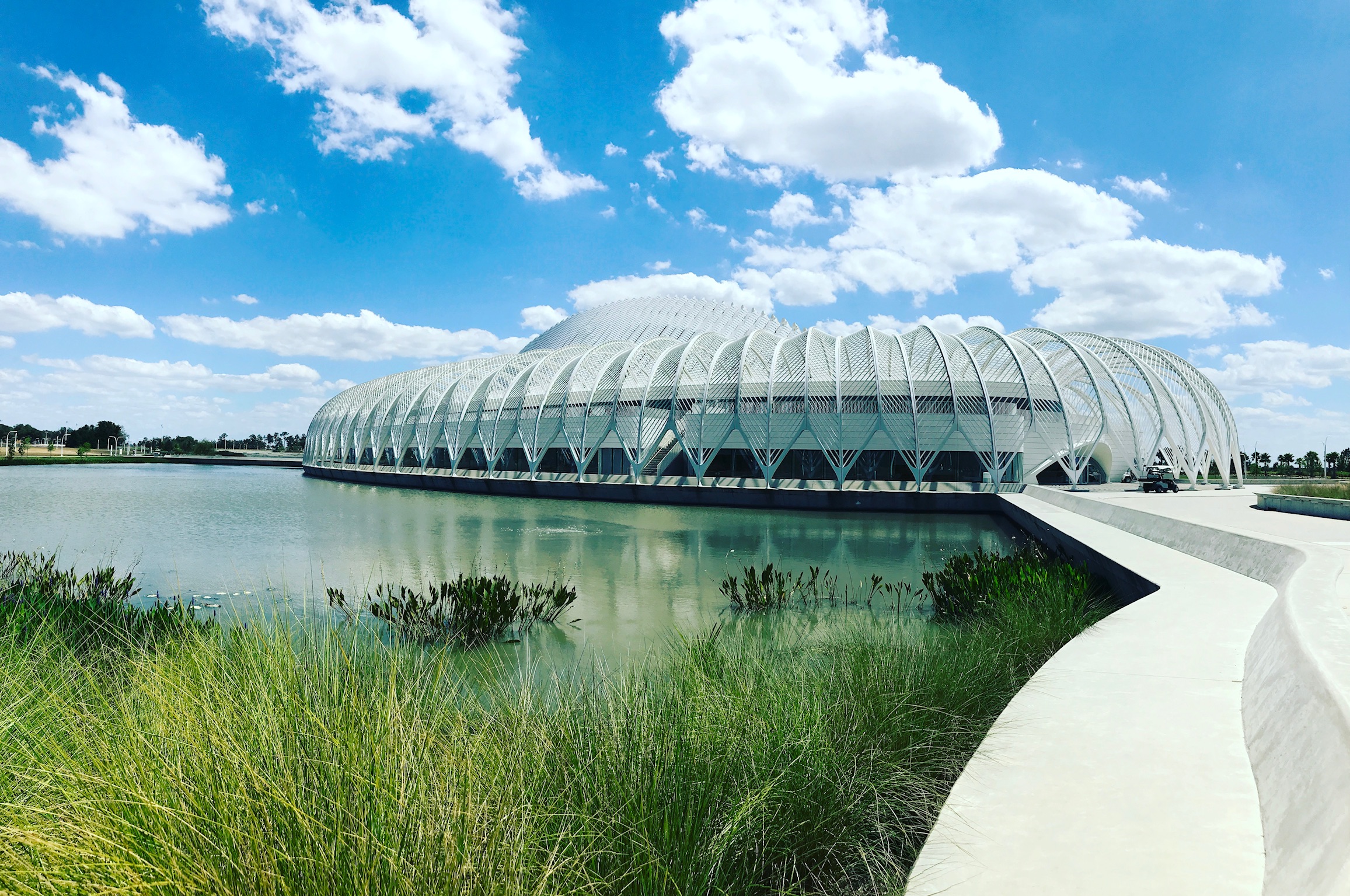 #A17con is my fourth AIA convention since I joined the organization. I likely would have gone anyway, but I had extra incentive and reasoning to do so this year because I was being honored with the 2017 National Young Architect award at the conference.
In past years I have gone to the host city a day early to participate in AEC cares – a day long and very worthwhile service project that gives back to the community in the host city, as well as helps burn some calories before 3 straight days of sitting, eating, and drinking. I arrived in Orlando an extra night early to do the same this year, but was plagued with headache-induced insomnia (and probably some stress too) and finally got 4 hrs of sleep starting around 5am. Sadly, no AEC cares for me.
I used the remainder of the morning to pick up my registration and run some errands before meeting up with friends to tour Florida Polytechnic University – specifically, the Calatrava-designed student union. We lucked out that Marica's cousin had a free minute in her schedule to show us around before we continued on in our self-guided architect nerddom, which consisted of gawking at the building and taking hundreds of (practically the same) pictures as each other. We then made our way back to the hotel to start the evening's festivities.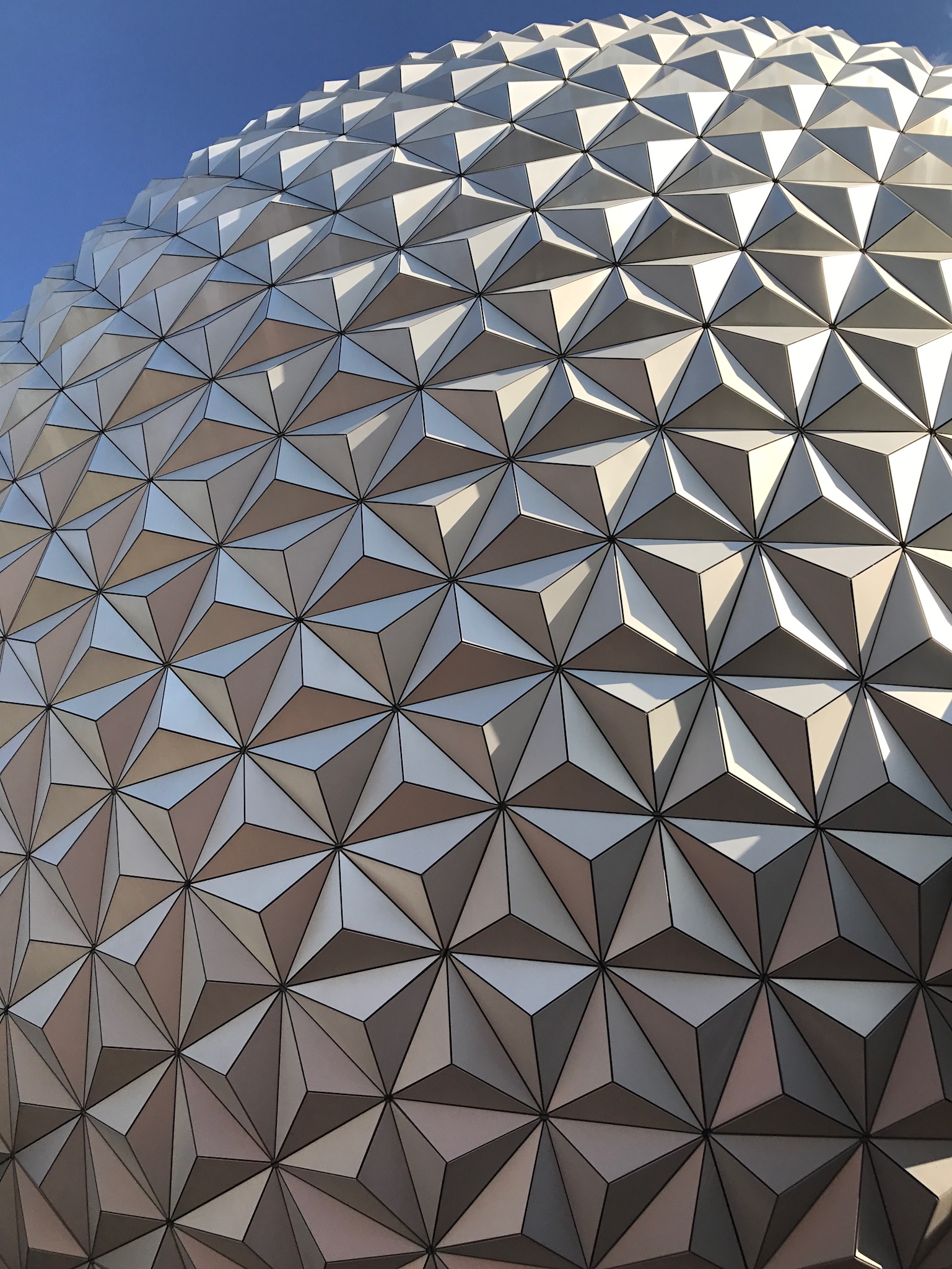 Stoner Bunting once again this year pulled together a great group of architects and product reps to enjoy a piece of the city before the craziness of the conference started. This year they treated us to an Epcot tour, full of drinks at a couple "countries" and dinner overlooking the lagoon before fireworks. After dinner and fireworks, we were given a behind the scenes experience to "Soarin", a new ride in Epcot that simulates a hang-gliding experience around the globe.
The most intriguing pieces of this for me – outside of the stunning visuals – were the "scents" that were incorporated with gusts of air synced up with what you were seeing on screen. For example: as we were "flying" over a herd of African Elephants, we watched the young calfs playing in the hot sun (the air pointed at us had gotten markedly warmer since the previous video/city). As we began to fly over the last of the herd, an elephant grabs some dirt to fling onto its back and into the air we are about to fly through. And suddenly, we smell dirt.
With each passing scene and place around the world, a different smell was introduced. You might have thought we'd all come down with a head cold if you didn't know better because, by the end of it, we all were forcibly sniffing the air with each new gust and change of scenery, trying to judge of the scent matched the imagery on the screen.
If you've ever been to Disney, or are at all familiar with their brand, you know that a major component of each park, section, and ride is the immersion into the experience, down to every detail. So in a sense, it was no surprise that they were tapping into the other senses (besides sight and touch/movement) to instill the power of the story associated with that hang-gliding ride. They also aren't the only business to invest in smells and fragrances to reinforce an experience, story, brand, or store. Many department stores do the same. Even offices or hotels have specific fragrances made for their locations and brands. Businesses are buying into the research that shows that sense of smell helps with improved memory recall and potential customer loyalty.
How does this affect architects?
It's another piece of the story to help design or keep in mind when designing a space. Architecture can be – and the best architecture always is – more than just four walls and a point of entry. It's an experience, either functional, fantastical, or somewhere in between. It serves a purpose, a company, a user. It is part of a larger story that shapes the story of the person who interacts with the space. Just like the smell of coconuts while the rider hang-glides over a Caribbean beach, architecture helps reinforce the story of a space's intention, goal, and use.
What story is your work telling?

This is the first in a series of recaps about my #A17con experience. Check back tomorrow to read about Day 1, including Michelle Obama, my presentation, and the craziness of conference evening schedules.