#ThisOldHouse Goals
So much has happened in the first year and a half of ownership. If you want to catch up on all of the work that's been done, check out the archives. Today I wanted to give you some insight on the broad goals for #ThisOldHouse this year (and some distant future ones unless I find that money tree). Each of these will have at least one follow up blog about the project in detail, but for now here's a look at the list.
Office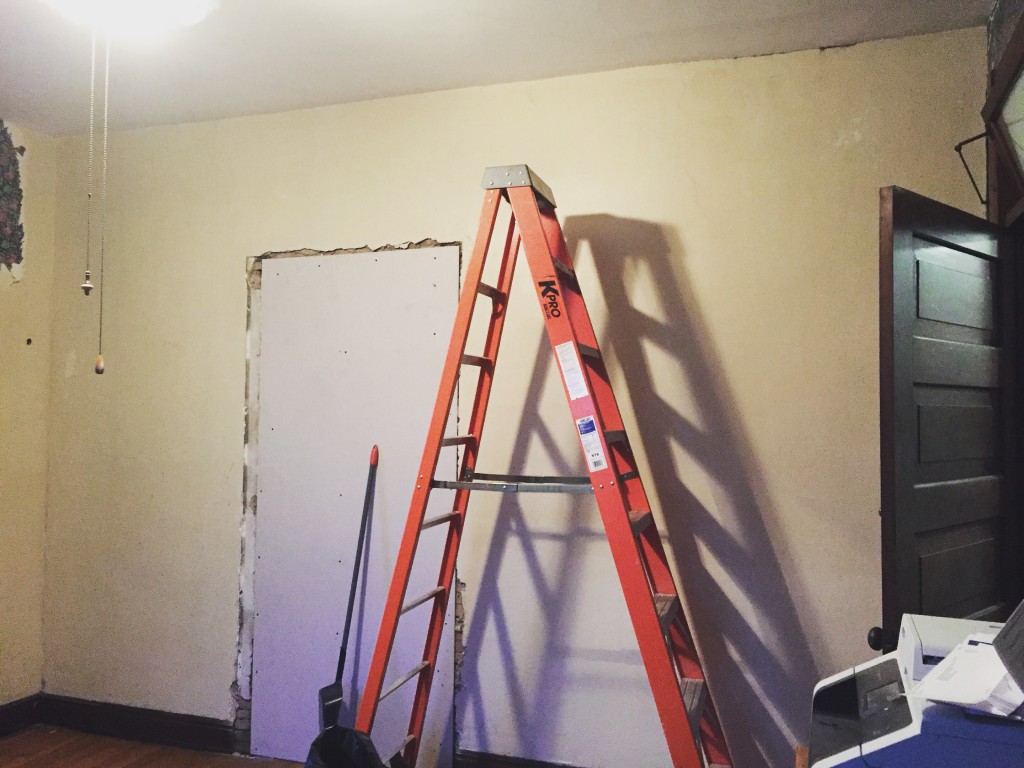 The office renovation has already started in #ThisOldHouse with the removal of the wallpaper, something my sister and I have started calling "sleeping beauty forest vomit". This is the last room in the house with wallpaper so I'm very excited to tackle this project – also because it gets me a better work environment for L². I hope to have this project done by beginning to middle of February.
Full Bath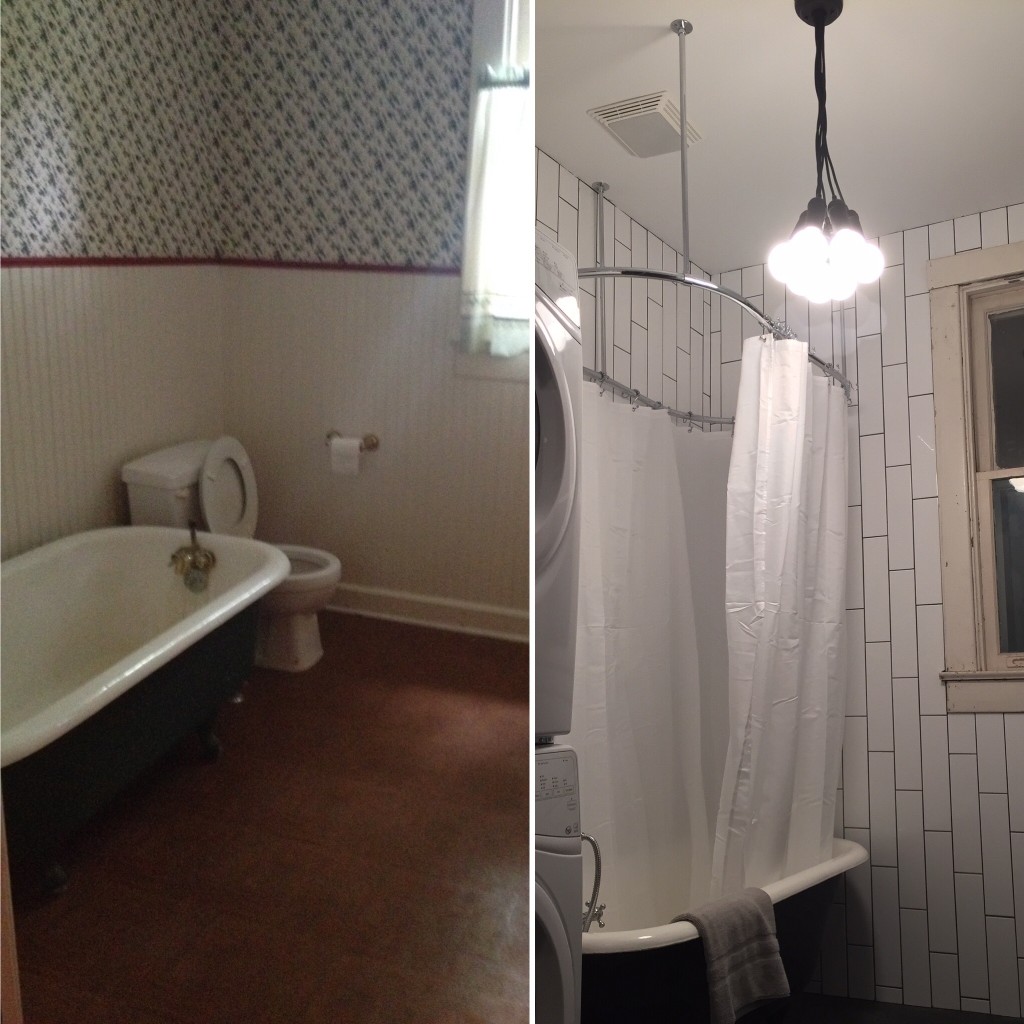 As most of you know if you've been following the progress, the full bath in #ThisOldHouse is almost done. This month I will be teaching myself to tile to finish off the floor. I was 3 squares short of tile and the plant had already switched to making a different version so I was stuck waiting for my tile to come back on the production line. Everything else is functional and ready to go. Over the summer I will be stripping and re-painting the window and door to match the white tile, as well as stripping and re-coating the cast iron floor grate. This room is 95% done.
Master Bath & Closet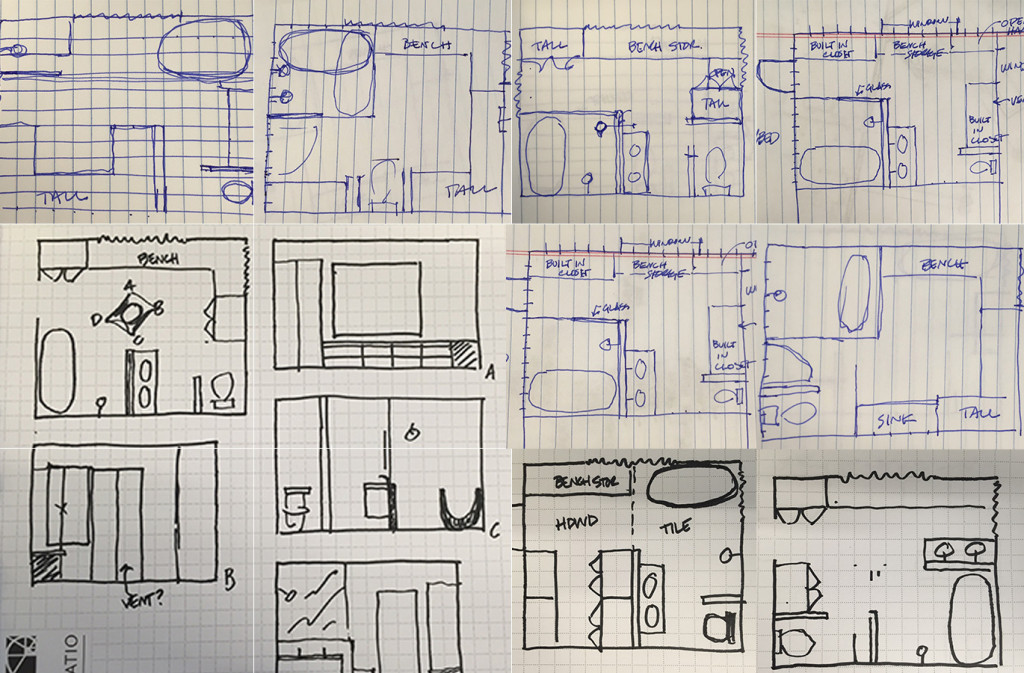 This is the big project in #ThisOldHouse that will hopefully start towards the end of this year. The room size has been causing a layout issue that I'm continuing to sketch through. Demo continues to occur off and on with time that's available to prep the room. Most of the fixtures and furniture have already been purchased; the only things left are the tile, shower head, and closet assembly.
Exterior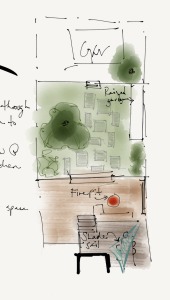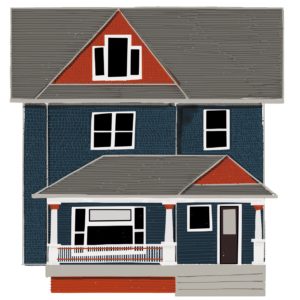 This is the big future project. #ThisOldHouse still has the original (125 year old) wood siding and while I'm grateful it wasn't covered with asbestos siding like some of the others in the neighborhood, some of the wood has seen better days. I need to strip the paint, replace any boards as needed, and re-paint. There are a couple downspouts that need to be added and window sills that need replaced. I also have some high hopes for the backyard. All of this, however, will have to go before the neighborhood historic board, as well as the Indianapolis Historic Preservation Commission. I'm hoping it will simply be a staff approval scenario, but plans and process will still have to be drawn up.
So there you have it, a very full plate of goals for #ThisOldHouse for this year and the years to come. It has been fun to mold the house over the last year and a half and I can't wait to see how it looks this time next year. Follow along for more updates as work progresses.
Until next time,