Dear Future Architects: 3 letters
Dear future architects – here are 3 letters to help you at each stage of your journey. As a young architect myself, I remember what your path is like. I traveled it not long ago. It wont be exactly like mine, but the goal of licensure is a similar benchmark. We're waiting for you to join us, so dive into this awesome world of architecture.
Note: This is the nineteenth post in a group series called #ArchiTalks in which Bob Borson of Life of an Architect gives a group of us architects a theme or a set of questions and we all have to post our response… this month's theme: "Dear future architects".
Dear future architects,
So you want to be an architect. Maybe you're in high school and already know what you want to do (maybe you're the parent of a high-schooler doing your own research). Maybe you're at some stage in college, perhaps preparing for your first internship and not sure what to expect. Or maybe you're getting ready to graduate and head out into the practicing world, diving into your training towards licensure. Whatever spot you're at in this path, this is for you.
Dear future architects (headed to/immersed in college),
Let's talk what you can and should get out of school:
Studio is not an easy thing. There's a reason most universities won't let you do a varsity sport when you declare architecture as your major (I'm case in point. The soccer coach stopped recruiting me when he found out I was planning to do architecture). But here's the thing: don't take easy as impossible…and DON'T take no as a hard stop. Architecture is the world of designing around and within compromises. If you stay within your box of "no"s your entire life, you won't learn much and you definitely won't be well-rounded. That would be a very sad career because architecture, especially your time in school, is the perfect place to round yourself out (and not by gorging on the unlimited ice cream at the dorm cafeteria). Architecture, one of many great design careers, is one of the last great generalists. You have to know a little about everything because your world touches it all. You may go into it thinking "I'm *just* designing a building", but you can and should come out of college understanding and interested in MUCH more than that. Who's in that building? People. What's their background? [culture] What makes them tick? [anthropology, economics, politics, etc] Why do they use one space more than another? [safety and inclusion, health and connection to nature, etc]…
You get where I'm going with this. Slowly over your time in college, you will start to amass nuggets of knowledge that make you super boring at family parties if you don't get your "know it all" under control, but will also make you one heck of a designer. Dear future architects, please embrace those strange subjects and classes you don't think are relevant. It's not until 5 years into the real world when you have an interesting project assigned to you when you wish you'd paid more attention. And when you're in that class, ask questions. The best architects still learn. They still seek out experiences that teach themselves something.
Speaking of experiences: experience culture in as many ways as you can. What this does not mean:
Getting dumb drunk every weekend. "Culture" is not to be found at a college bar. Yes, you are bound to have a crit (short for critique) at least once in your college career that is so bad you can't wait to hit the sauce and forget it. Do not mistake this as culture when you do so. As much as the bars in your college town seem like an otherworldly place, they are not a culture worth replicating.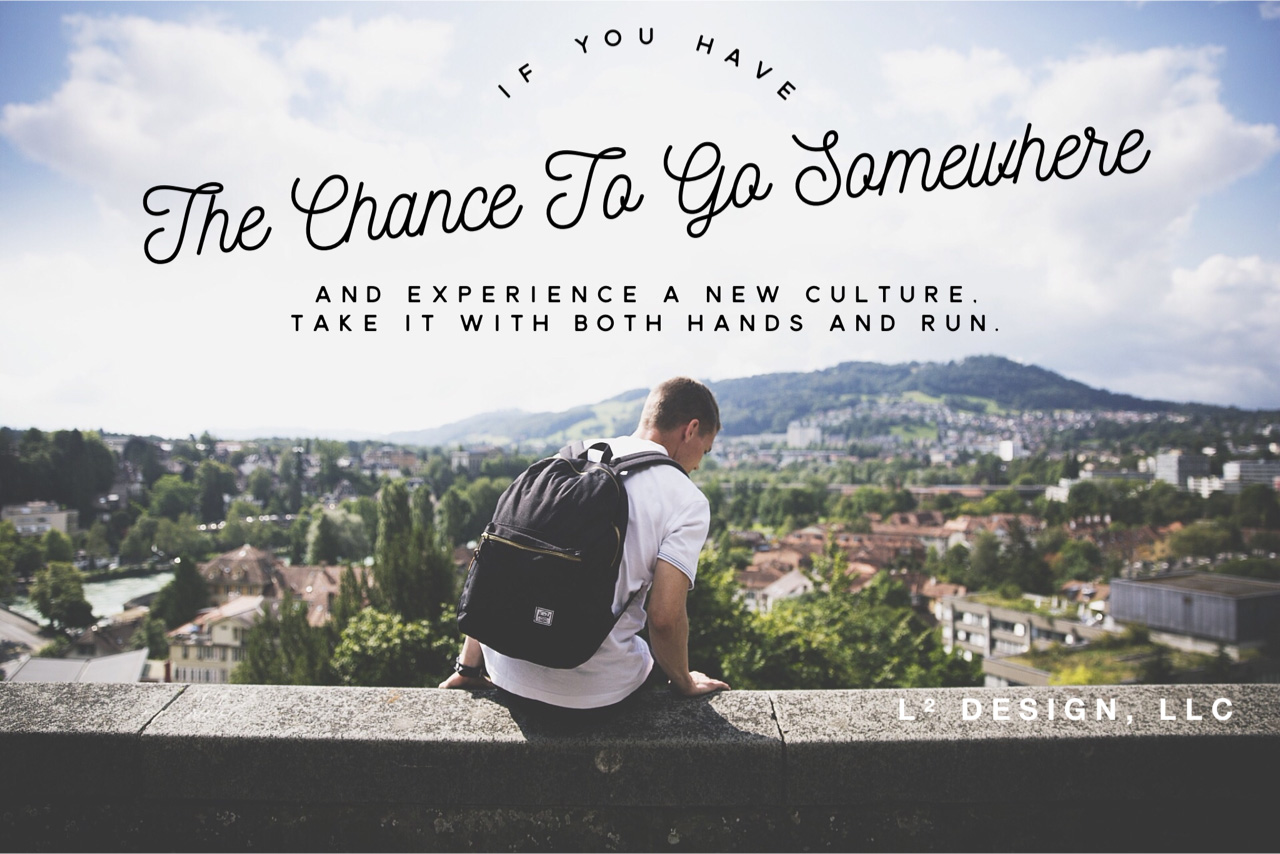 What this does mean: If your university gives you the chance to travel somewhere, DO IT. Yes, there are those 5% of instances where you literally can't force the worlds to align to go on a trip, but in most instances traveling during college is one of the cheapest and best ways to see the world. I was able to travel a decent amount during school but skipped a big trip because I couldn't persuade my parents to help me pay for the difference and saw the added loan as an extra hindrance to life as an adult (and there was an excuse about a boy in there – never do that). I regret it now and wish I'd just taken it on: 23 countries in the span of a semester is not something one should pass up lightly. So if you have the chance to go somewhere and experience a new culture – take it with both hands and run. You have the rest of your life to work at a desk, wishing away lunch breaks in hopes that you can get time off for that next trip.
Dear future architects (newly graduated),
Welcome to the working world. I hope you're able to find work quickly, but not easily. You need to understand the interview process and how malleable our profession is to the economic environment. You need a little grit, and I hope you find it along the way without too much hardship. Grit will teach you to advocate for yourself and that's one of the biggest things you need to learn in this time. Remember how you had to "sell" your project during each and every crit in college? Now you have to "sell" yourself, and that doesn't stop when you get a job. No, I don't mean anything untoward – it's the exact opposite of that, actually.
You are your best and most intelligent advocate when it comes to what you need, want, and deserve. There will be times, especially early on in internships, where you may not get to work on exactly what you want. It's part of the learning process, so don't get discouraged. You need to realize the ego-centric, starchitect-style projects you were given in school were to help you test design theories and ideas. This is good because it lets you form opinions and ideas; you can start to figure out what interests you. Now that you're in the practicing world, you need to understand how the building actually gets built and how systems actually work – because no matter how many times you used them on your studio projects, skyhooks haven't been invented yet. Most instances of project work in the practicing world involve teams, and collaboration. As you are young and learning, you will have people on your team that you can learn the hows and whys from. They will be the ones doing the "fun" stuff like client meetings and initial design work. If they're a good mentor, they'll bring you along from time to time when project budget allows. This means that during this learning phase, you will spend at least half of your time doing stuff you don't think is "fun". It's okay. It's called being a team player and that's a very important trait to have. This, however, doesn't not mean that you don't advocate for yourself.
This, however, doesn't not mean that you don't advocate for yourself. Watch your hours on your schedule; keep an eye on when a project might be wrapping up and be talking to your boss/direct supervisor (or both if those are different people) about what's next. Have monthly coffee breaks with them or someone you consider a mentor in the firm. Check in with others (and yourself) constantly to make sure you're headed where you want/plan to go. They will like that you're showing initiative and are on top of your hours and path within a project and the firm. But more importantly, you are the captain of your ship. Lead it properly and keep an eye on the horizon.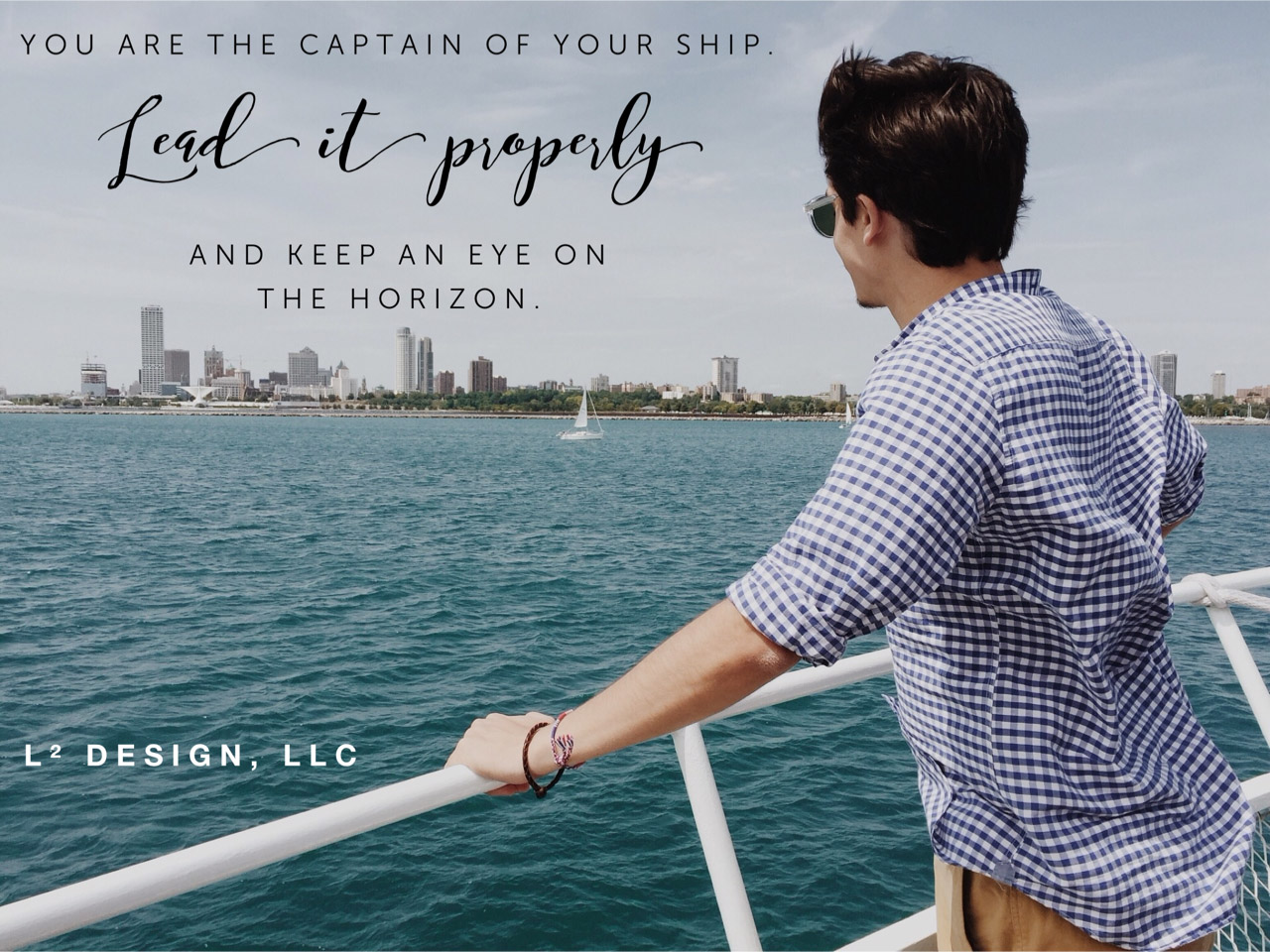 Advocacy also means watching out for yourself – and unfortunately we still live in a world where that is a common need. From unpaid/underpaid internships or work, racial/gender/orientation discrimination, or sexual harassment (I've sadly experienced the last two) – you have to advocate for yourself. It will seem really scary, and it's not easy to consider the idea that you might lose your job for speaking out…but if you're working in a place that makes you uncomfortable, you aren't in the world of architecture with a capital A. Tell a superior, mentor, and friends and let them/us help you find a better home. Change happens slowly and it happens by standing up and advocating for better, humane environments.
Dear future architects (on the road to licensure),
Hopefully the next step of getting licensed was a no-brainer for you when you graduated. That doesn't mean it's an easy process, but that's what makes your license so valuable. Well…that and you know enough to not let buildings "fall down go boom". So when you decide to start studying for your tests, head to the internet, or your nearest AIA group, and gather information from people who've taken the tests recently. They are a wealth of knowledge, from stuff like "what to take to the testing center" to "use this study material but not that". As I said, this isn't an easy process, but you don't have to make it harder than you need to. When you start studying, do what works best for you. If it's getting up at 5am or staying up until two. If it's long Saturdays but rest on Sundays. Just do what you need to do to start (and finish) taking those tests. And by God, if you start – finish. I've talked to too many people who let passed tests lapse because "life got in the way". Don't give yourself excuses. To borrow a Nike slogan, Just Do It.
When you're on this journey (and learning about the practice in general), it will be important to see things built. Both in process and finished. Walk around your town; look at buildings when you travel; check the details. You can learn so much just by looking at the buildup of an exterior wall in Southern California vs Maine. Go on construction tours if your firm or local AIA chapter offer them. Ask to help with Construction Administration on projects in the office (you need it for your experience hours anyway). See stuff. We're visual people. If you can understand flashings and picture it when you get a question about it on your test, you're that much better off. If you aren't able to get out to a job site as regularly as you'd like, search for it on Instagram. There are plenty of architecture and photography accounts that give you an inside look into projects, finished and under construction.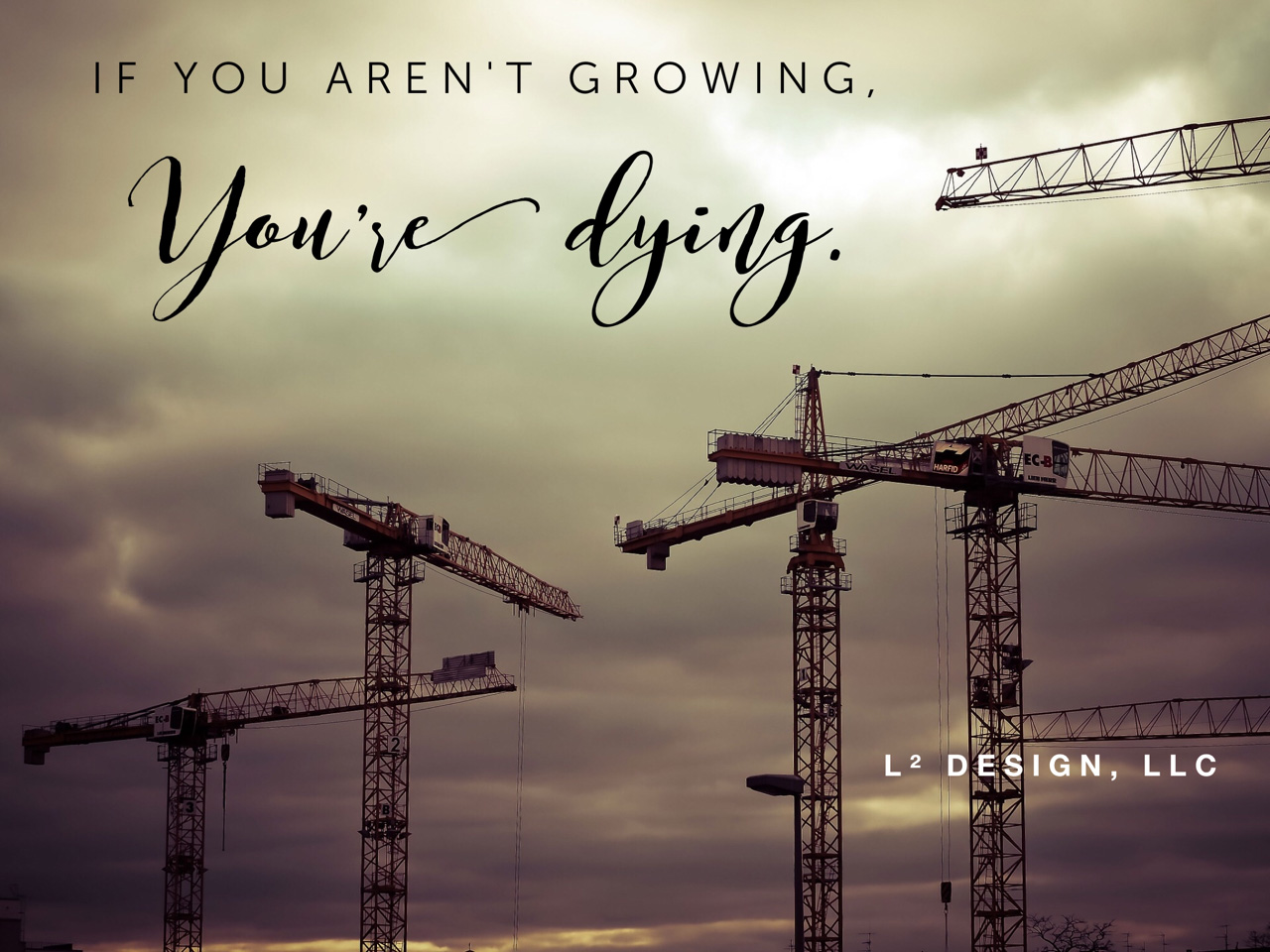 Following that technology vein – embrace it. Generation X and younger grew up with a world of technology growing at an exponential rate and it shows no sign of stopping. You will more than likely see 5+ iterations of software types that are the main form of creating CDs through the process of your career (I've already seen 4). Your career health depends entirely on your ability to adapt and embrace the new technology coming out. If you aren't growing, you're dying – because no firm wants to pay to keep on a less efficient employee. Better yet, if you can keep your finger on the pulse of upcoming technology and adeptly advocate for its use, or a more efficient way to use existing technology, the better your chances are at creating awesome architecture and having a worthwhile career.
Dear future architects, join us in the world of architecture. We're waiting for you,

To see the take on "Dear future architects" from other Architects, follow the links to the others in the #ArchiTalks group who are posting today on the theme:
Bob Borson – Life of an Architect
 (@bobborson)
"

Dear Future Architects: You Need to Hear This"
Marica McKeel – Studio MM
 (@ArchitectMM)
"

Dear Future Architects: 4 Perspectives"
Lee Calisti – Lee CALISTI architecture+design
(@leecalisti)
"

dear future architects"
Evan Troxel – Archispeak Podcast/TRXL
 (@etroxel)  
"

Dear Future Architects"
Cormac Phalen – Cormac Phalen
 (@archy_type)  
"

Dear Future Architects"
Jes Stafford – Modus Operandi Design
 (@modarchitect)
"

Dear Future Architect, Listen Here"
Michele Grace Hottel – Architect
 (@mghottel)
"Dear Future Architects,"
Meghana Joshi – IRA Consultants, LLC
 (@MeghanaIRA)
"

Dear Future Architects.."
Emily Grandstaff-Rice –
(@egrfaia)
"

Dear Future Architects…"
Eric T Faulkner – Rock Talk

 
(
@wishingrockhome
)
"

Dear Future Architect — Remember Then"
Greg Croft – Sage Leaf Group
 (@croft_gregory)
"

Dear Future Architect,"
Jeffrey A Pelletier – Board & Vellum
 (
@boardandvellum
) 
"

Dear Future Architects, Don't Forget to Treat Your Clients with Respect"
Keith Palma – Architect's Trace 
(@cogitatedesign)
"

Dear future architects, are you credible?"
Michael LaValley – Evolving Architect 
(@archivalley)
"

Dear Future Architects, Be Authentic"
Michael Riscica – Young Architect 
(@YoungArchitxPDX)
"

Dear Future Young Architects… Please Quit Screwing Around!?!!"
Brady Ernst – Soapbox Architect 
(@bradyernstAIA)
"

Dear Boy in the Plastic Bubble,"
Adam Denais – Defragging Architecture 
(@DefragArch)
"

Dear Future Architect, a Letter to My Younger Self"
Jim Mehaffey- Yeoman Architect 
(@jamesmehaffey)
"

Dear Future Architects…"
Enoch Sears – Business of Architecture 
(@businessofarch)
"

Dear Future Architects: A Confession"
Jared W. Smith – Architect OWL 
(@ArchitectOWL)
"

Dear Future Architects…"
Jeremiah Russell – ROGUE Architecture 
(@rogue_architect)
"

future architects: #architalks"
Stephen Ramos – Buildings Are Cool 
(@sramos_BAC)
"

Dear Future Architects: Don't makes these 4 Mistakes"
Brian Paletz – The Emerging Architect 
(@bpaletz)
"

Dear Future Architects: Don't makes these 4 Mistakes"
Anthony Richardson – That Architecture Student 
(@anth_rich)
"

Dear Future A

nthony"
Drew Paul Bell – Drew Paul Bell 
(@DrewPaulBell)
"

Dear Future Architects, Do Your Thing"
Kyu Young Kim – Paolo Alto Design Studio 
(@sokokyu)
"

Dear Future Architects…"
Rusty Long – Rusty Long, Architect 
(@rustylong)
"

Dear future architects, never lose your optimism"
Ken Saginario – Twelfth Street Studio 
(@)
"

Dear Future Architects…"